About | History | Our Team | Mission & vision | Français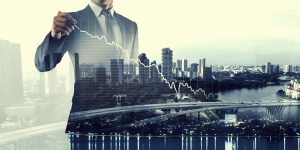 Founded in 1997, MCI is a firm specialized in supporting projects of all sizes. Our areas of expertise are Project Management, Organizational Change Management and all other related roles in project delivery (business analyst, functional analyst, business architect, solution integrator…). We work with you to ensure smooth delivery of projects while respecting your deadlines, scope, quality, budgets, and team dynamics.
In recent years, our professionals have provided support in projects of various kinds:


Project Management
Implementation and evolution of Corporate and IT PMO (framework, methodologies, tools, training, coaching, …)
Digital transformation 
Configuration / Deployment of ERP systems (SAP, JDE, PeopleSoft, Microsoft Dynamics AX, Fidelio, Globe-Tek, BAAN, …)
Development / Deployment of software packages
Deployment of technological infrastructures on multiple continents
Technological infrastructures upgrades (hardware and software)
Methodologies and process improvement
IFRS, Sarbanes-Oxley (SOC), ITGI-Cobit certification 
Organizational Change Management
Implementation and evolution of an Organizational Change Management Practice (framework, methodologies, tools, training, coaching,…)
Organizational change management (Change, Communications, Training)
Development, logistic and training delivery
Business process reengineering
Organizational transformation
Business strategy coaching
Architecture and analysis
Enterprise and business architecture
Business, process and functional analysis
Various diagnostic and strategic studies
Our specialists and advisors will bring added value to your organization by sharing their knowledge and experiences in order to contribute to the success of your projects. Our motto is "to deliver and change without losing our bearings".
The years of experience, the wide diversity of expertise, the flexibility and the thoroughness of our team are a few of the important factors that help reduce risks in project delivery. Add to that the collaboration and the sharing of knowledge between our professionals, you have the ideal team to carry out your most complex and delicate projects to term. We support each of our experts in an impeccable delivery of your goals!
Let us be your compass!