Our services | In brief | Project Management | Organizational Change Management | Project Delivery | Français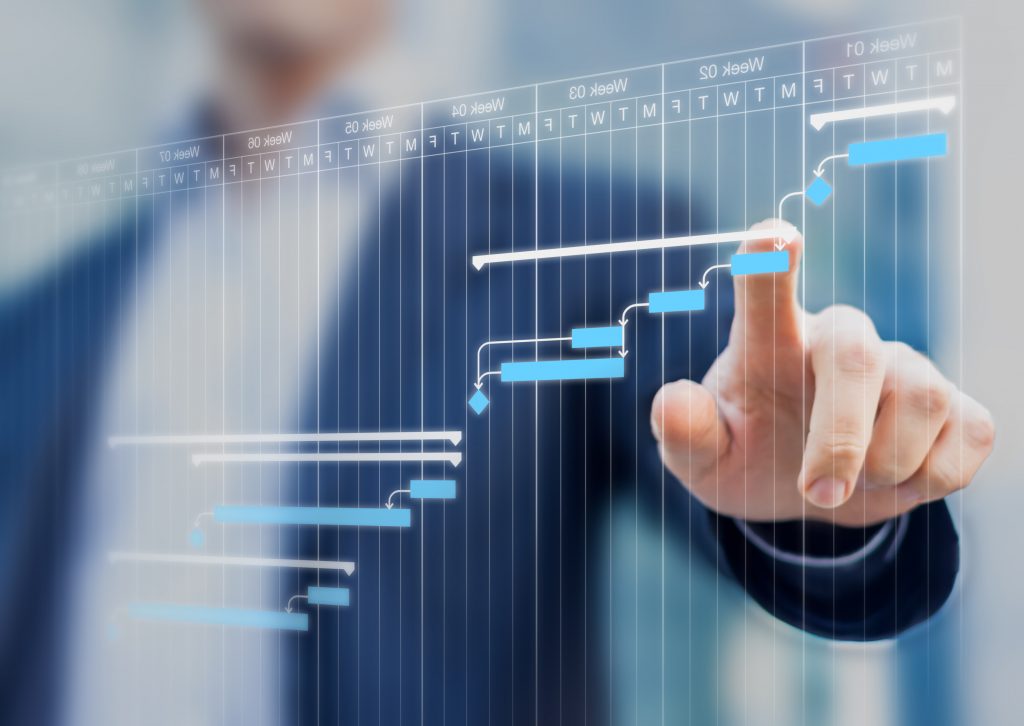 Our project management services range from the management of one or more projects / programs to the establishment of a project management office (PMO). Our experts support you both in the strategic thinking of your organizational projects and in the operationalization and quality control of project delivery.


Here is a brief overview of our professionals:
Project Management: project / program management (PM), project coordinator.
Project planning and monitoring: Project Control Officer (PCO)
Portfolio: Portfolio manager
Implementation of corporate and IT Project Management Office (PMO)
Specialist in project management methodologies and tools (MSProject, EPM, SAP, Primavera)
Regardless of the methodologies you use (Waterfall, Agile, Kanban, etc.), our expertise and know-how allow us to support you in your projects / programs for:
Management and selection of teams;
Strategic and financial definition and justification of projects;
Estimation of efforts, budgets and resources;
Budget monitoring and control;
Development and monitoring of project plans adapted to your needs;
Identification of key activities required for project success;
Quality assurance of deliverables;
Definition of project success criteria;
Risk and issue management;
Implementation and management of approval processes;
Project scope definition;
Implementation of a project management office (PMO);
Development of an organizational methodology in project management;
etc.
Our experts will be with you, based on your needs, from the start until the end of all your projects. We maintain frequent follow-up with our customers and our experts to ensure the constant satisfaction of our customers.
Our motto: To deliver and change without losing our bearings!